---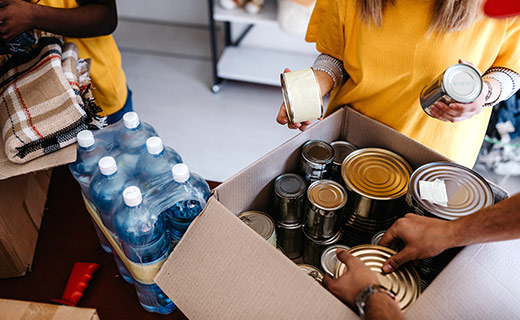 Help us in supporting our local community food banks from coast-to-coast. We've partnered with Food Finders to collect monetary donations on their behalf.
Donating is easy:
Click here to make a donation. Make sure you share with your family and friends!
Text 'MacerichMeals' to 41444 Today And Make A Donation To Our Million Meals Challenge.
Working with our partner properties throughout the country, we're aiming to help serve a million meals to those in need. We thank you for your generosity.
See All Participating Properties
Music to your Mouth: Cerritos High School Music Boosters Fundraiser
September 30, 2020 5:00 PM - 9:00 PM | Chipotle Mexican Grill
Make dinner a selfless act by joining us for a fundraiser to support Cerritos High School Music Boos...
Curbside Retail, Outdoor and Takeout Dining Available*
Ongoing
We continue to promote a healthy shopping environment for our guests and employees through intensifi...