Harry Potter Kano Coding Kit workshop ages 10+
---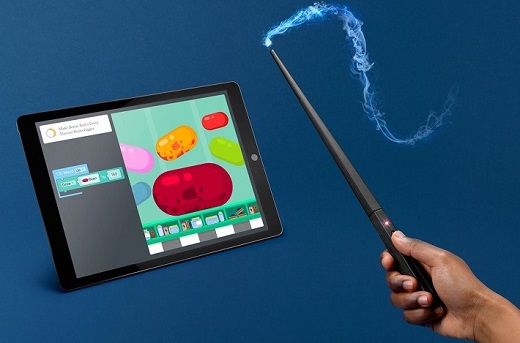 This free one-hour workshop introduces students eight and above to the foundational concepts of coding. Participants will follow simple steps with drag-and-drop code blocks and create Harry Potter spell motions, magical creatures, and artefacts, all with the coding wand and a Surface device. By the end of the workshop, students will be able to:
· Define basic coding concepts
· Use their imagination to customize their own coding projects
· Explain the relationship between hardware and software in coding
The parent, legal guardian, or authorized adult caregiver of every workshop participant under 17 years of age must sign a Participation Agreement upon arrival and remain in Microsoft Store for the duration of the event.
No experience with coding or the Harry Potter Kano Coding Kit is required.
Did you know students always get 10% off at Microsoft Store? See full terms at microsoftstore.com/education

Easter Bunny Photos
March 27, 2019 through April 20, 2019
The eggs are in the basket and the chocolates are wrapped, now it's time for your bunny snap! Round ...
Getting Empowered with Xbox One Family Settings
March 22, 2019 12:00 PM - 1:00 PM | Microsoft Store
This free workshop provides key information about your family's Xbox One. The hands-on hour includes...